Jamie T
Trick

Discipline
Art direction & design

Client
Virgin Records UK

Cover painting
Paul Falconer Poole
(Solomon Eagle, 1843).

Skull Illustration
Shaun Paterson

Jamie T
Carry On The Grudge (2014)

Discipline
Design & inner photography

Client
Virgin Records UK
Cover concept
Jamie T

Photography
Emily Hope (Original cover image)
Jamie T (Gatefold selfie)

Painting
Luke Waller




CD Booklet

Jamie T
Kings & Queens (2009)

Discipline
Art direction, Design & Illustration

Client
Virgin Records UK
Artwork for Jamie T's second album, King's & Queens was influenced by skateboarder fanzeens of the 80's-90's. The images shot using a fisheye lens and illustrated for the artwork.
Original photography
Tom Beard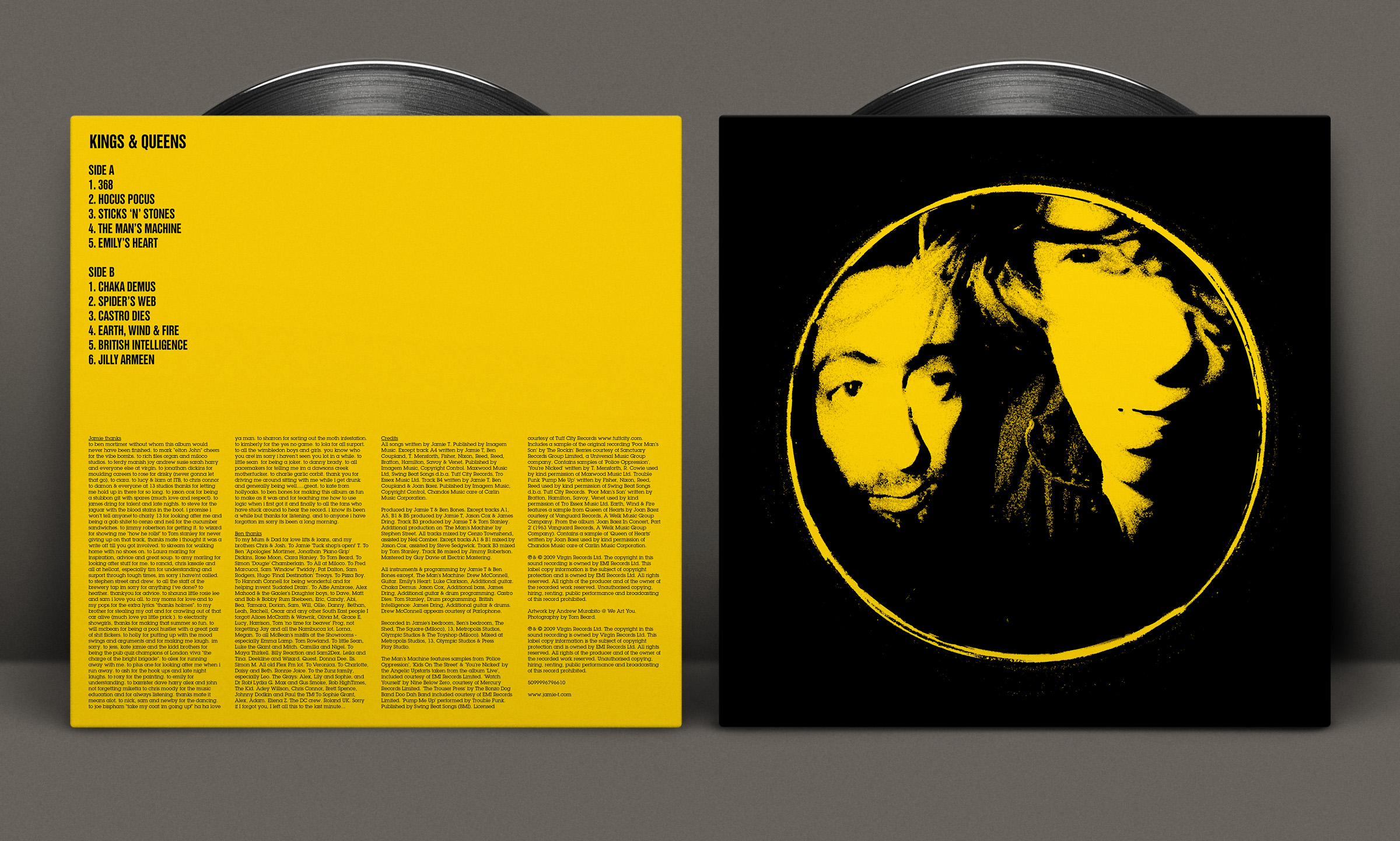 Jamie T
Panic Prevention (2007)

Discipline
Art direction & Design

Filled with a collection of the artists own possessions, the cover image was shot in a small room in Jamie's house creating an environment that is uniquely his own.
Photography
Tom Beard
Katie Kaars (Back)

Commissioning / Co Art Direction
Joy Elton

Inner Sleeve Image
Hugo Treays