Jamie T
Panic Prevention

Discipline
Art direction & Design

Filled with a collection of the artists own possessions, the cover image was shot in a small room in Jamie's house creating an environment that is uniquely his own.
Photography
Tom Beard
Katie Kaars (Back)

Commissioning / Co Art Direction
Joy Elton

Inner Sleeve Image
Hugo Treays


Peter Doherty
Grace / Wastelands

Discipline
Art direction & Design

Artwork for Peter Doherty's debut solo album was created using the artist's own work as well as his collaborations with other artists. The original pieces were created on large canvases using paint, ink, paper collage and Pete's own blood. Each piece of artwork was digitalised, reworked and colorised to fit the package format.
Original artwork
Pete Doherty/ Alizé Meurisse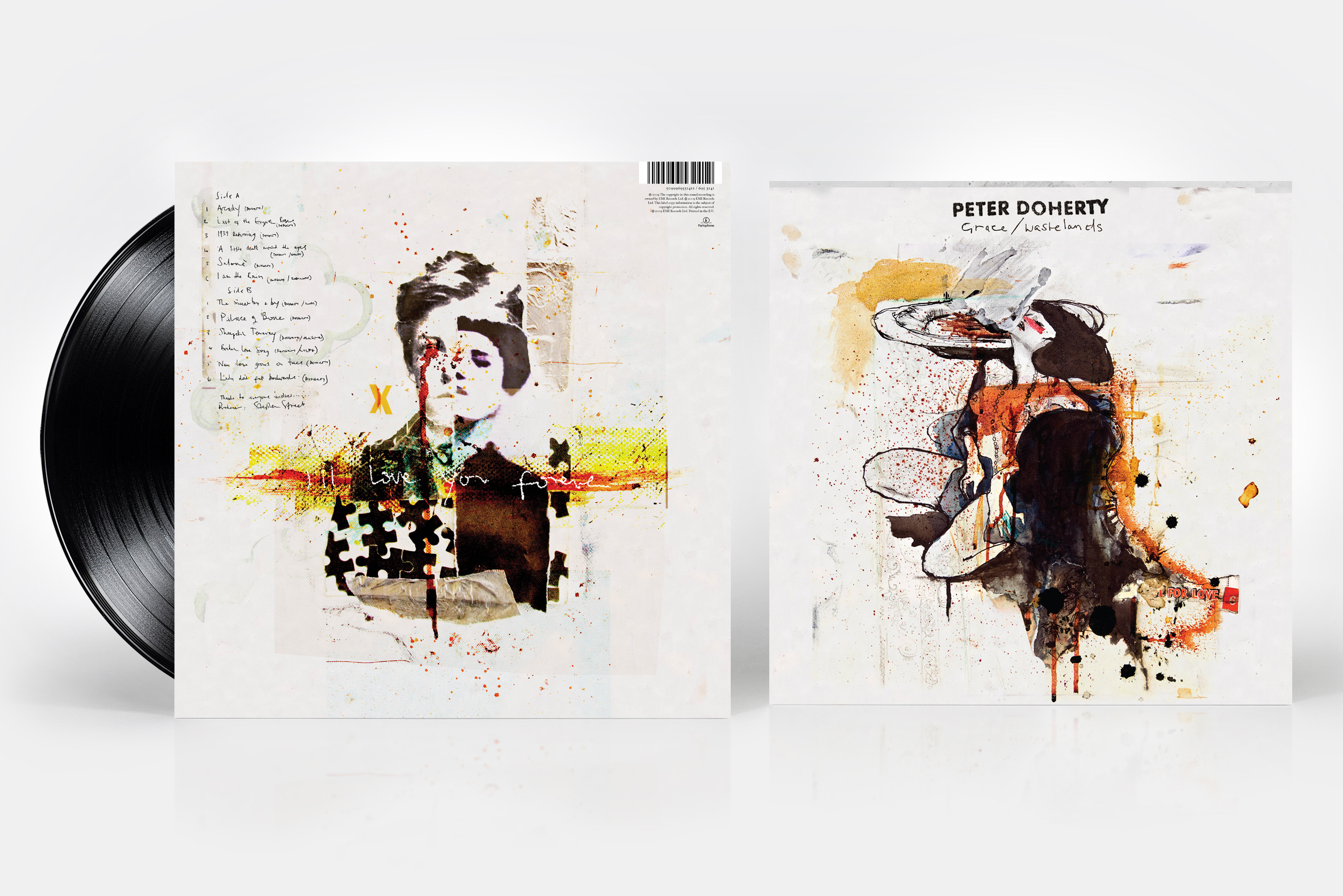 The Last Of The English Roses
7" Single artwork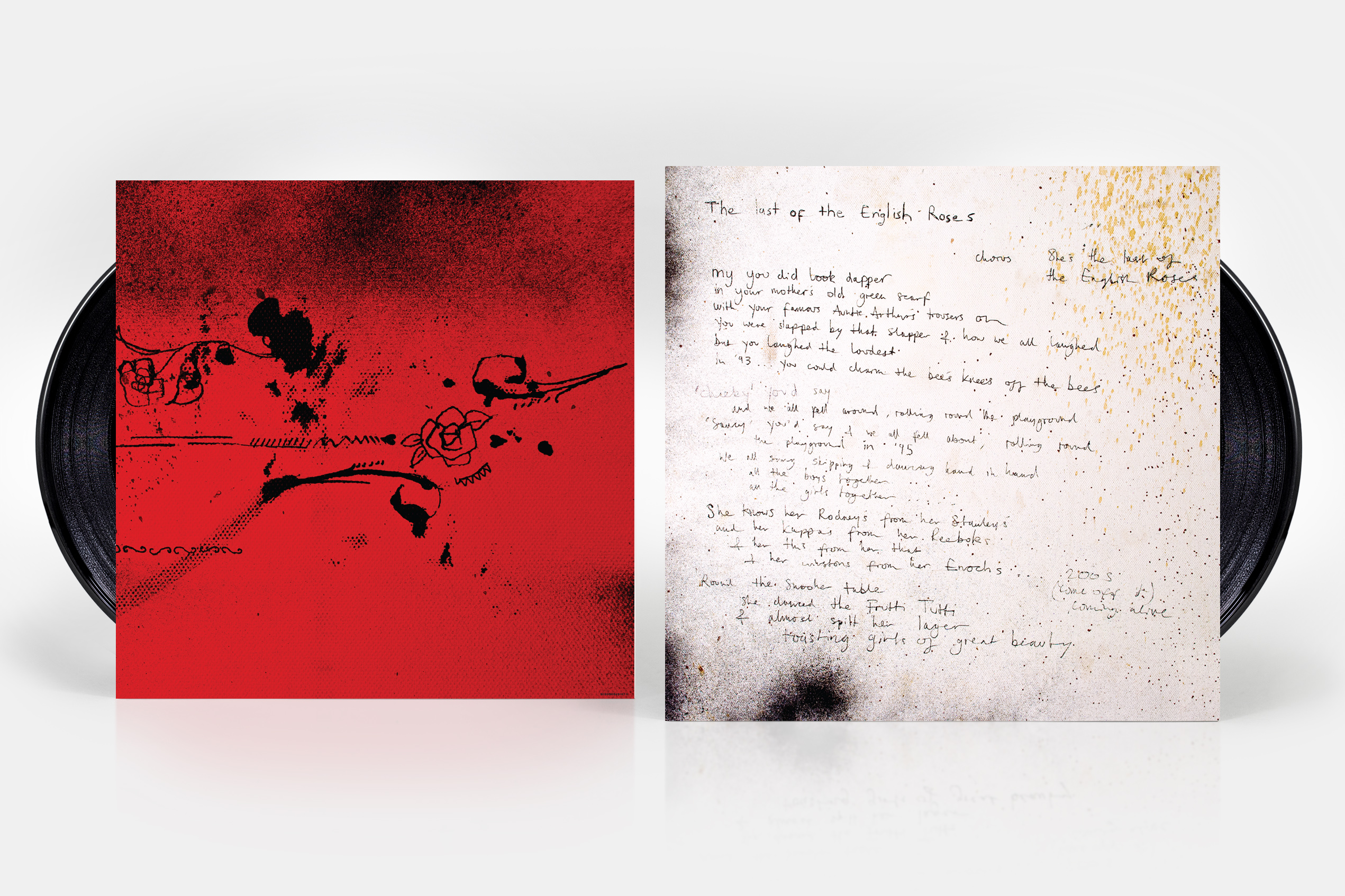 Bat For Lashes
Two Suns

Discipline
Design

Artwork for Bat For Lashes album 'Two Suns' was created to illustrate the two personalities storylined within the albums tracks. The project was produced closely with Natasha Kahn (Bat For Lashes) and a team headed by Dan Sanders.

Photography
David Benjamin Sherry

Set design
Tony Hornecker

Commissioning
Dan Sanders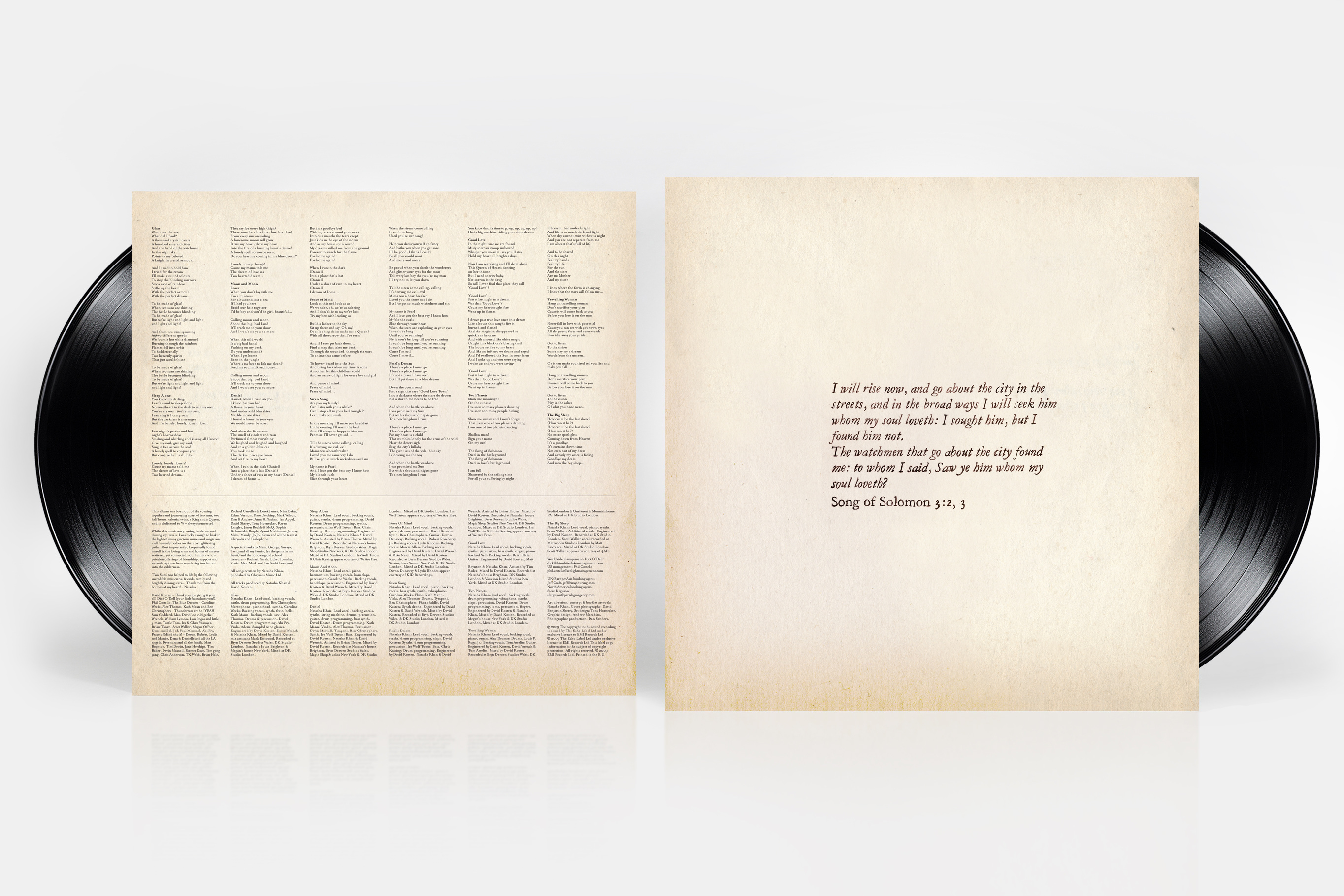 Single Artwork

The Kooks
Inside In / Inside Out

Discipline
Art direction and Design

The debut album from The Kooks features a cover photo by Ben Parks who also contributed to much of the inner photos as well as all of the single covers from this release.

Ben's reportage photographic style was the perfect fit for the band and help propel they're visual identity. The album artwork serves as a visual diary of the band on the road as much of the images where taken whilst they toured extensively before the albums release.

The logotype and typographic style developed for this release became a major feature in their promotional material, single releases up until they parted ways with Virgin Records.

Photography
Ben Parks

Aditional photography (inner collage)
Roger Sargent
Colin Lane
Andy Whitton
Jill Furmanovsky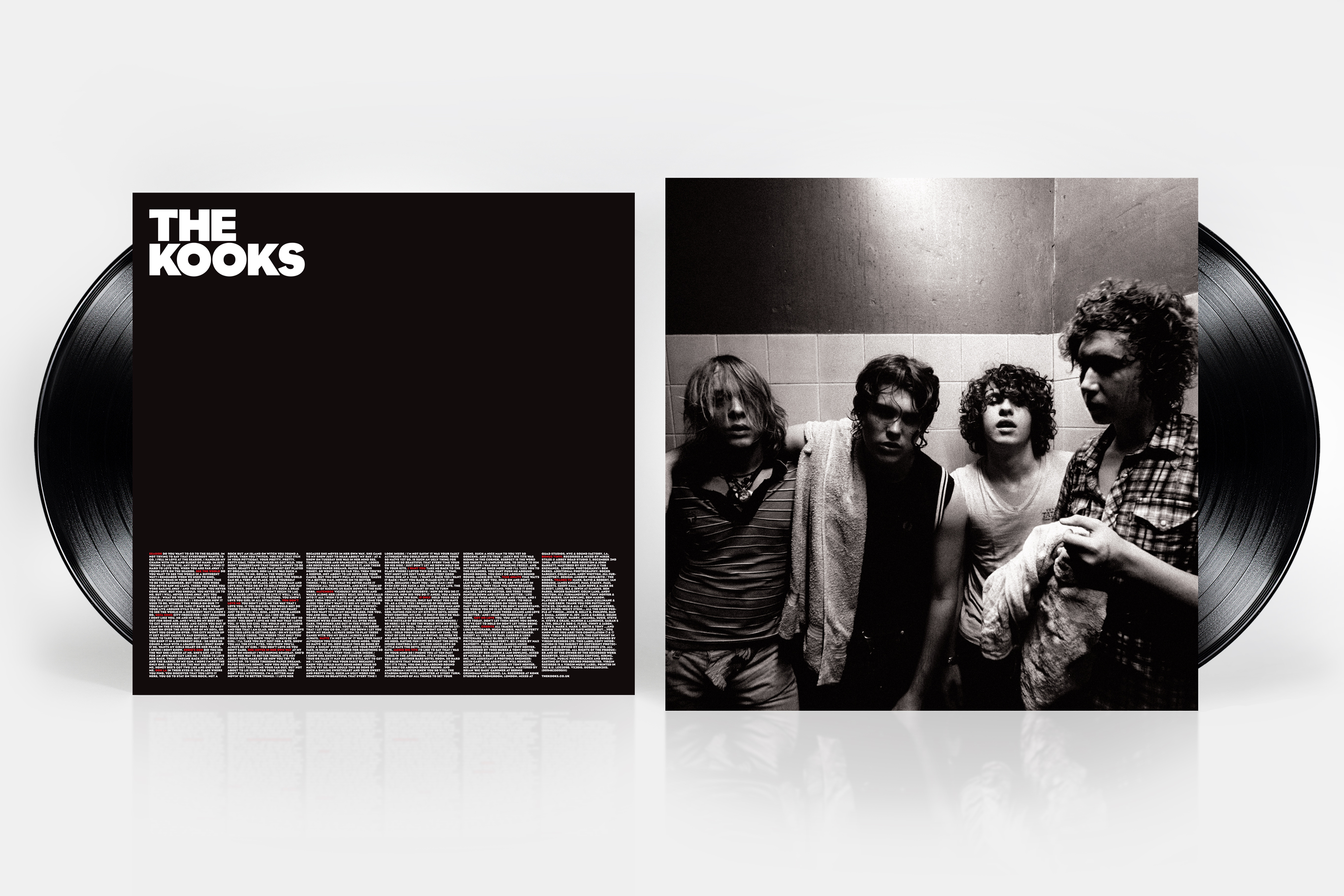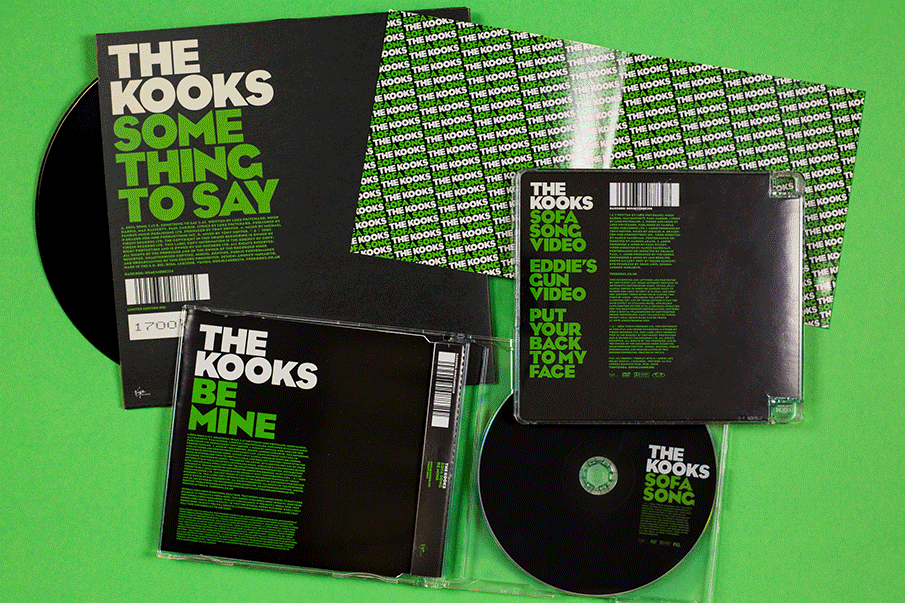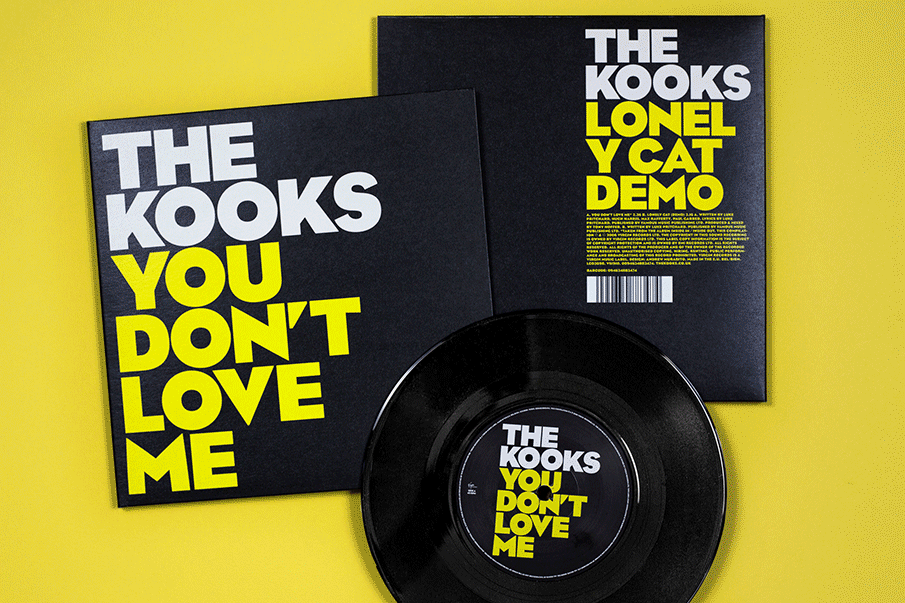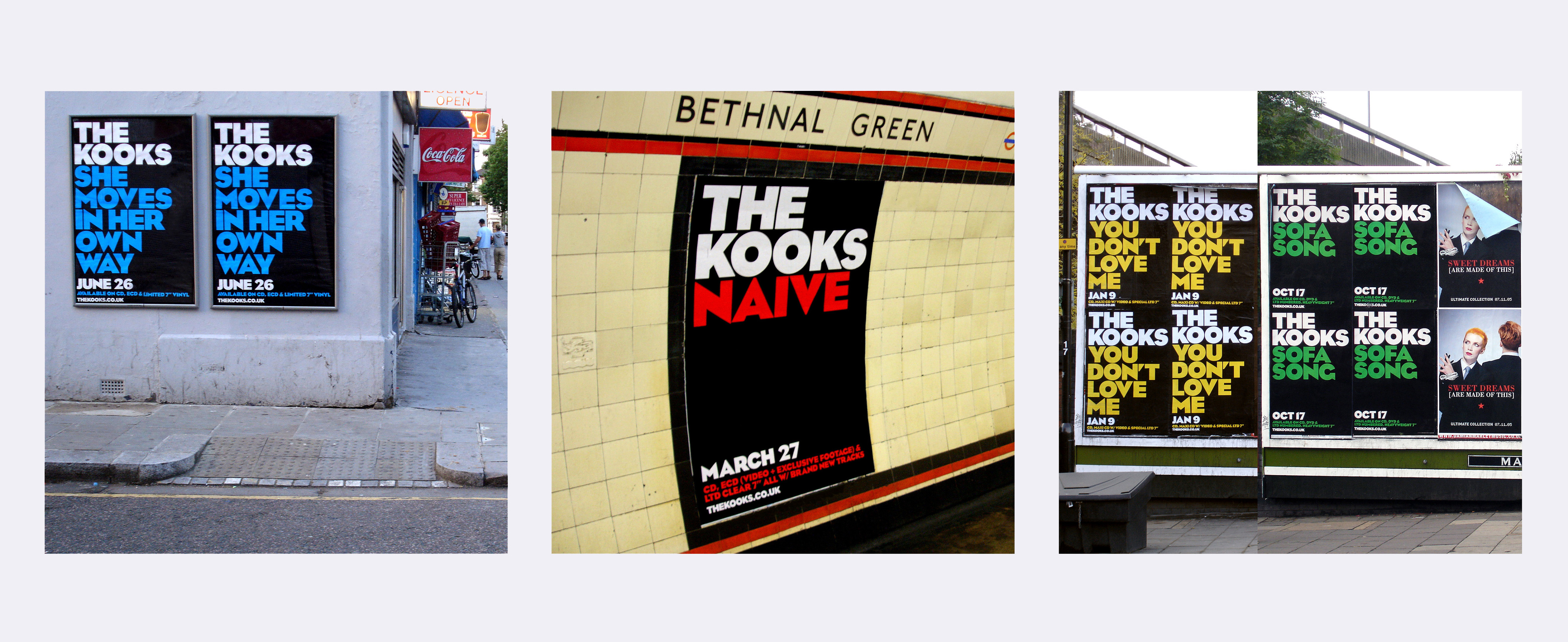 The Kooks
Konk

Discipline
Art direction and Design

The Kooks second album, named after the studio in which it was recorded, required the most obvious of cover images. Shot outside the studio, the image was then manipulated to bestow an iconic timeless quality. Also created was a complete typeface based on the original Konk signage.

Photography
Ben Parks